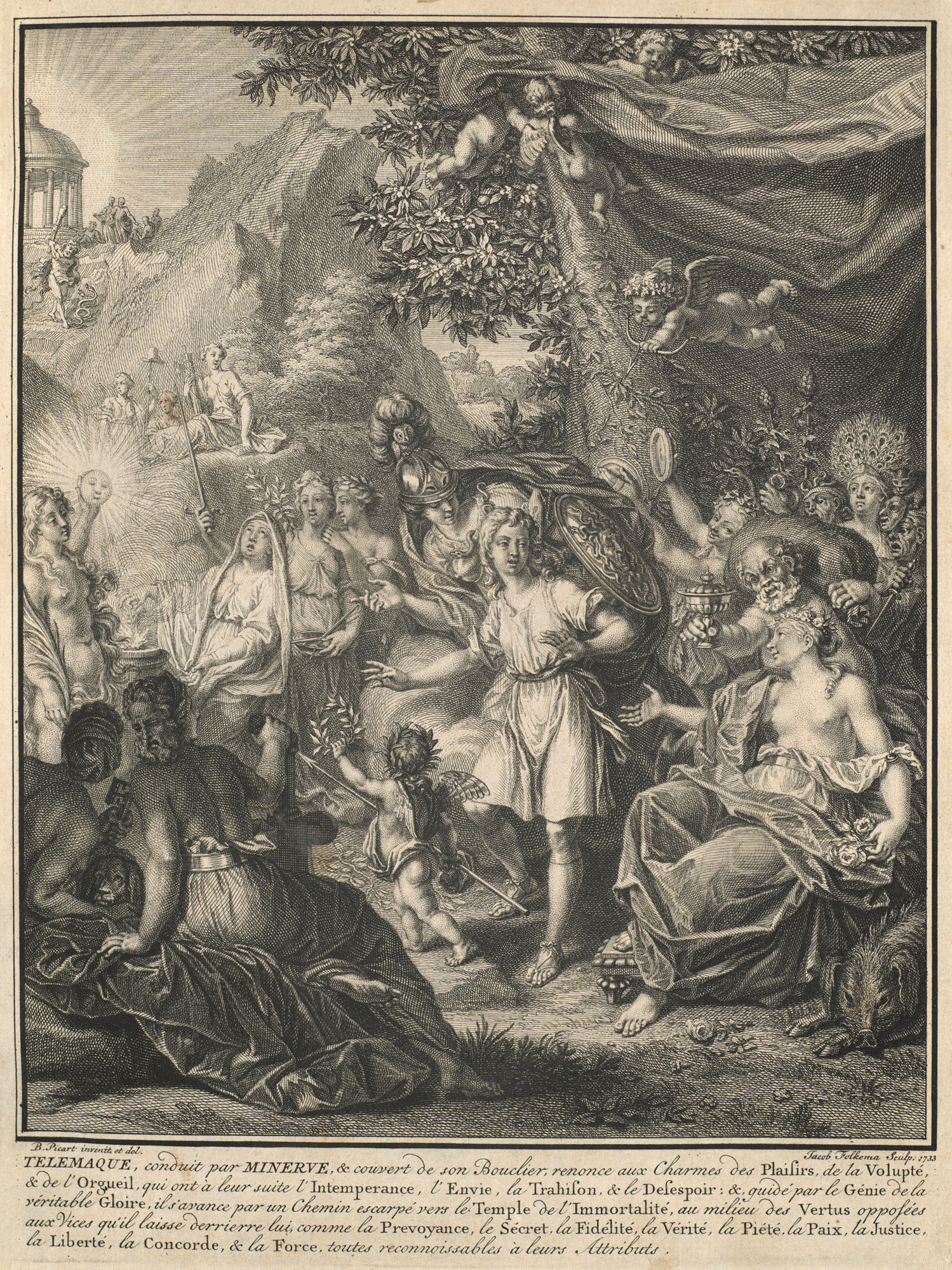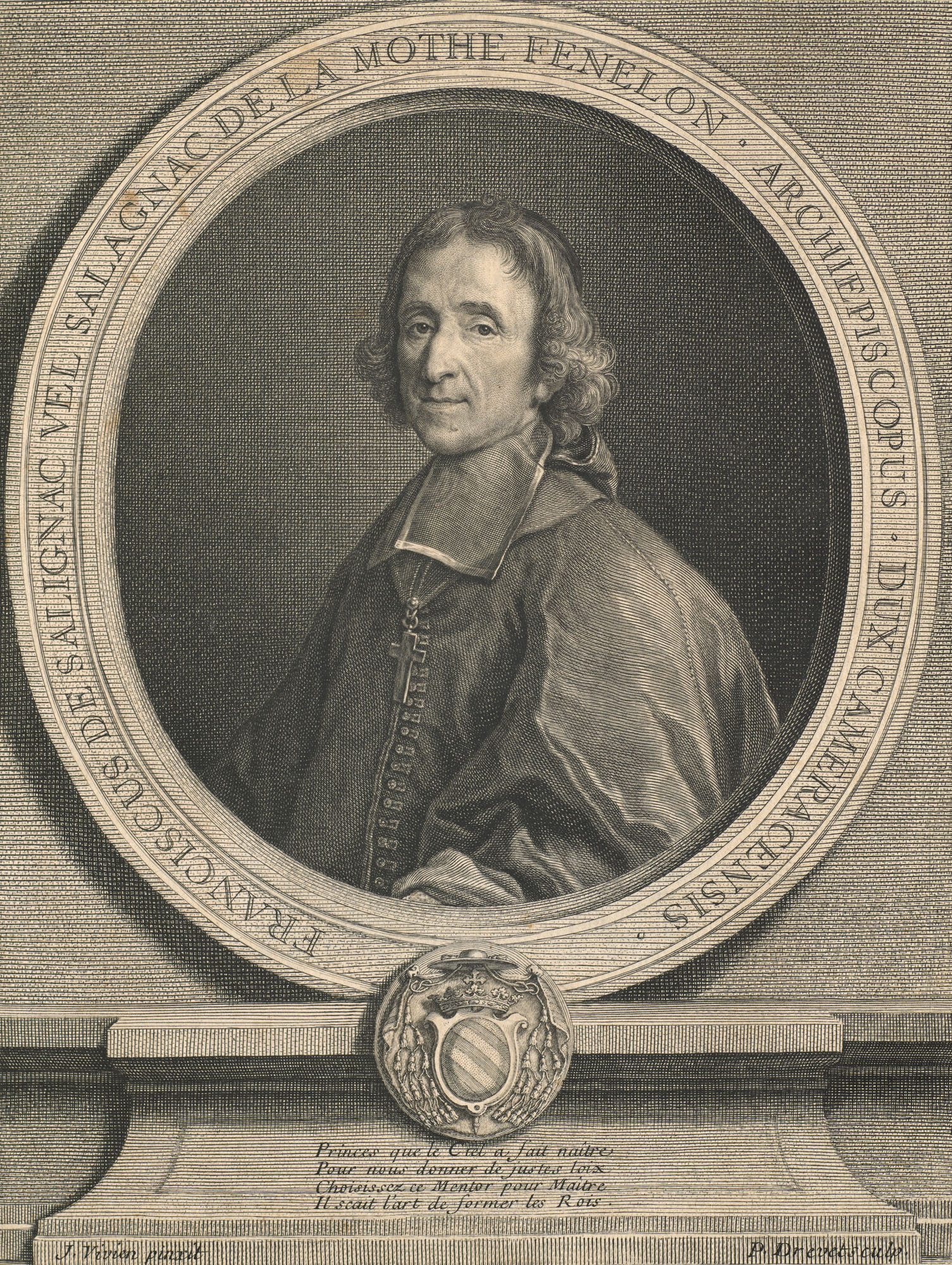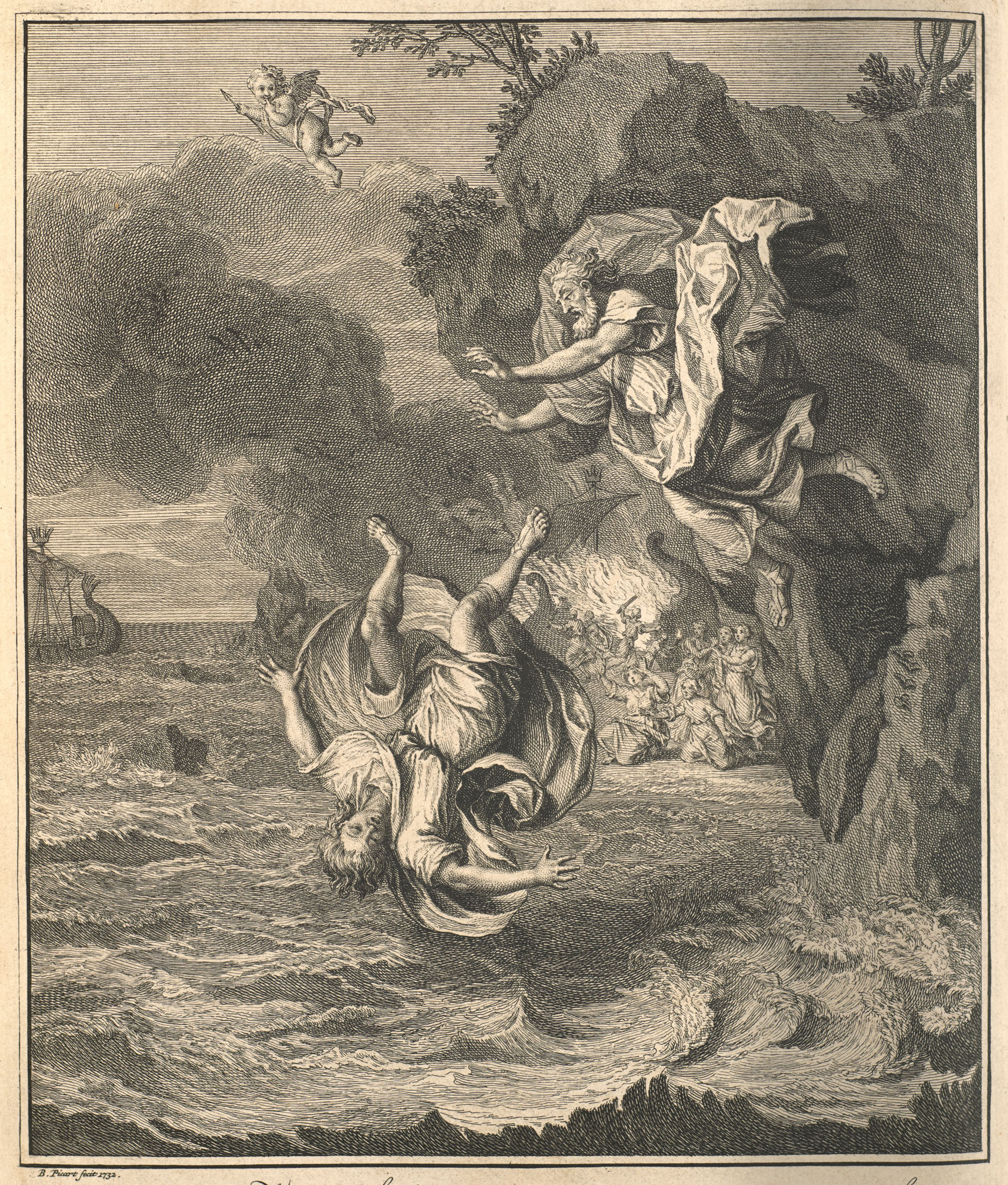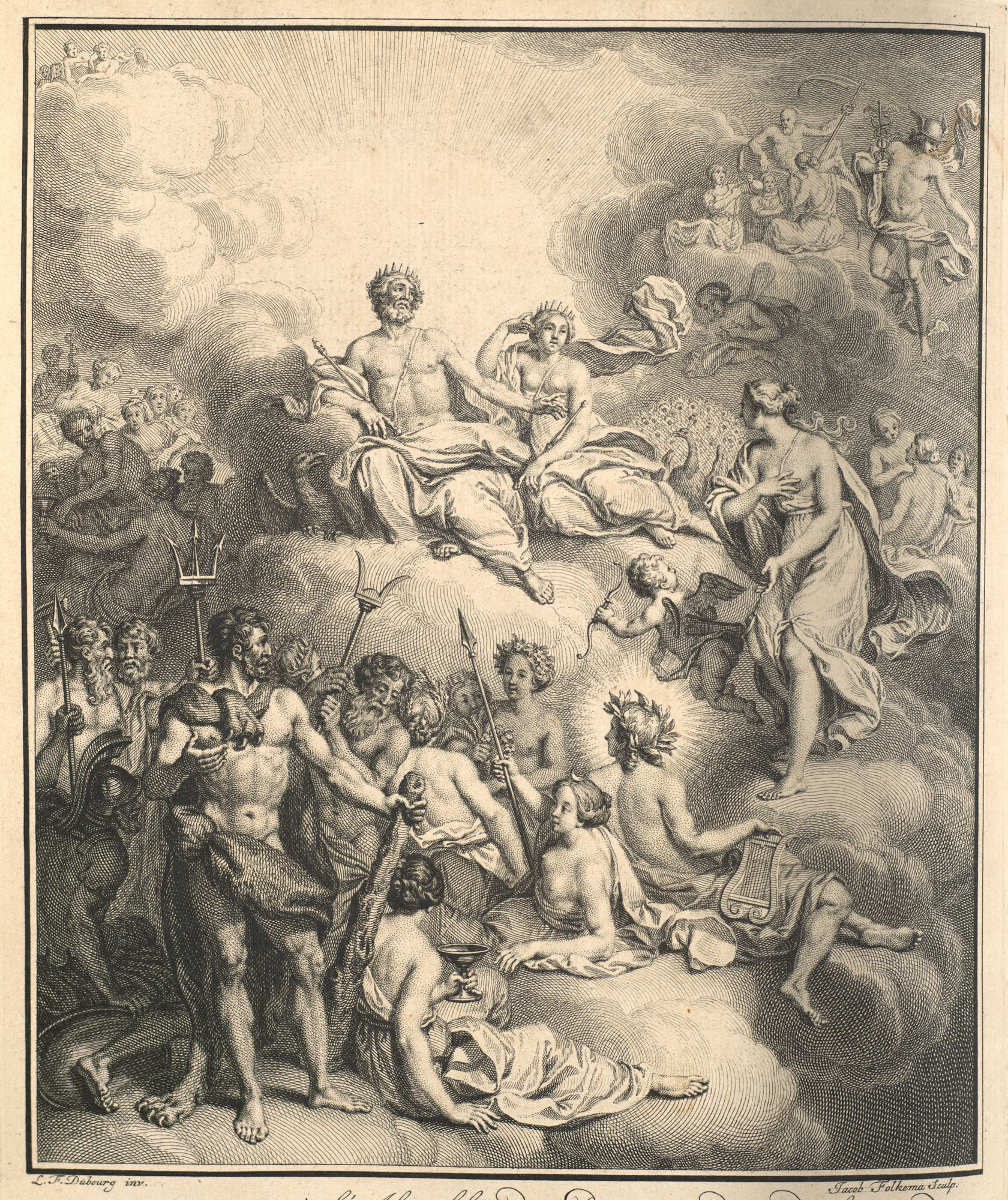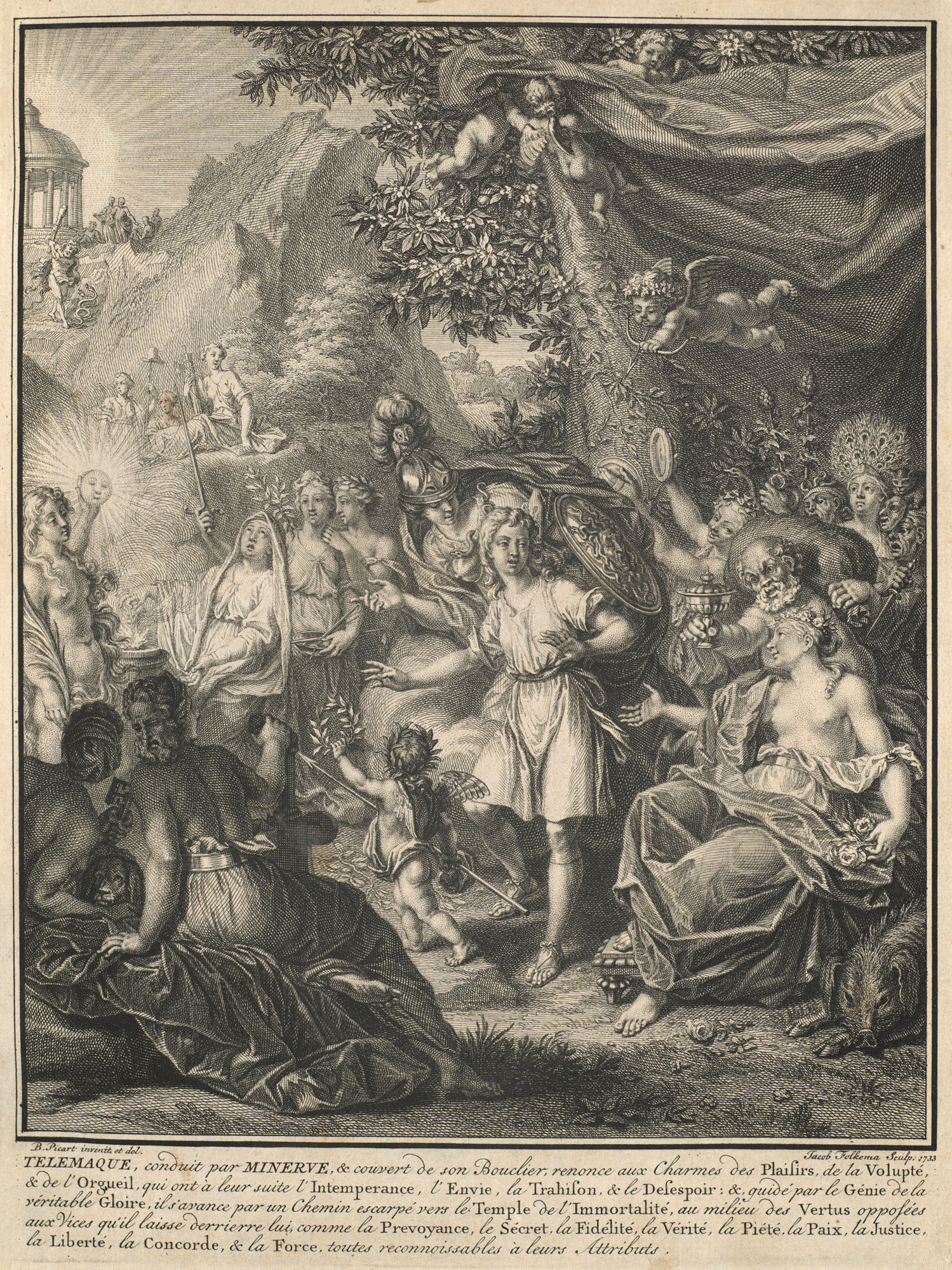 François de Salignac de La Mothe
---
François de Salignac de La Mothe Fénelon.
Les Avantures de Télémaque, fils d'Ulysse. Par feu Messire François de Salignac, De la Mothe Fénelon, Précepteur de Messeigneurs les Enfans de France, & depuis Archevêque-Duc de Cambray, Prince du Saint Empire. Nouvelle Édition, Conforme au Manuscrit original, Et enrichie de Figures en taille-douce.
Mit gest. Frontispiz, gest. Porträt, gest. Karte, 24 Kupfertafeln sowie zahlreichen Vignetten.
Amsterdam, J. Wetstein und G. Smith, Rotterdam, J. Hofhout, 1734. 2 Bll., X, XXVII (recte XVII), 424 S. 4°. Geflecktes Kalbsleder d. Zt. auf 5 Bünden mit reicher verg. RVerzierung und RSchild. Steh- und Innenkantenfileten, Marmorvorsätze, Rotschnitt. (Etwas berieben und bestoßen, Gelenke angeplatzt, oberes Kapital mit Fehlstelle)
Brunet II, 1214. Fürstenberg 71. Sander 657. Cohen-R. 381. - Wunderbar illustrierte Ausgabe dieses Meisterwerks des 18. Jahrhunderts, einschließlich der drei oft fehlenden Blätter der Ode am Ende und der Kupferstichkarte "Carte des voyages de Télémaque selon Mons.r Fénelon par le S.r Rousset". Die Tafeln gestochen u.a. von Folkema nach Dubourg und Picart und Gunst nach Debrie. Das Porträt des Autors von Drevet nach Vivien. - Papierbedingt gebräunt und vereinzelt etwas fleckig. 1 Bl. im unteren Rand hinterlegt. Insgesamt wohlerhalten.
With engr. frontispiece, engr. portrait, engr. map, 24 copper plates and numerous vignettes.
Cont. mottled calf with rich gilt ornamentation and label on spine. (Somewhat rubbed and bumped, joints chipped, upper capital with missing part). - Wonderfully illustrated edition of this 18th century masterpiece, including the three often missing leaves of the ode at the end and the engraved map "Carte des voyages de Télémaque selon Mons.r Fénelon par le S.r Rousset". The plates engraved by Folkema after Dubourg and Picart and Gunst after Debrie, among others. The portrait of the author by Drevet after Vivien. - Paper browned and a little bit stained in places. 1 sheet backed in lower margin. Altogether in good condition.