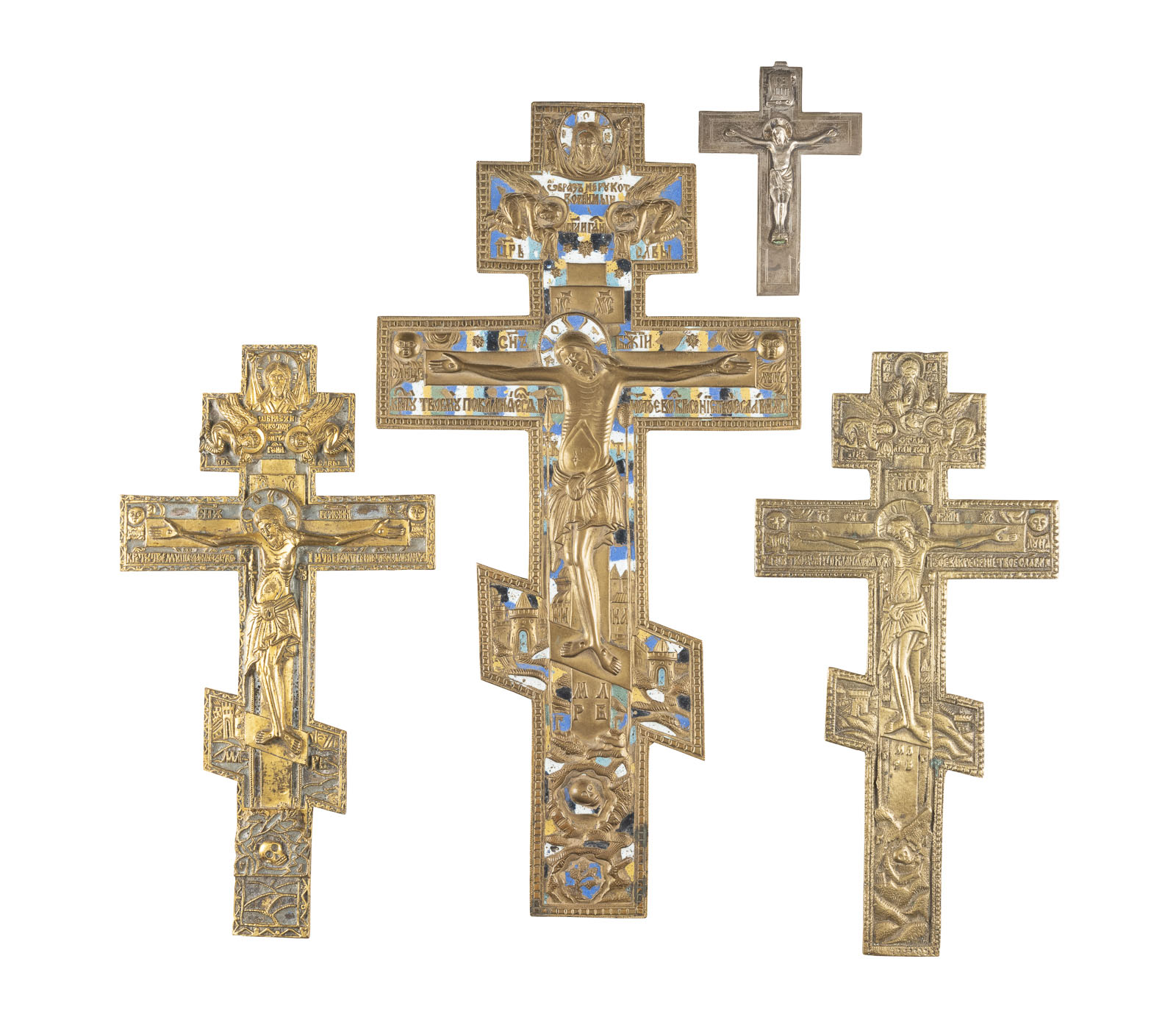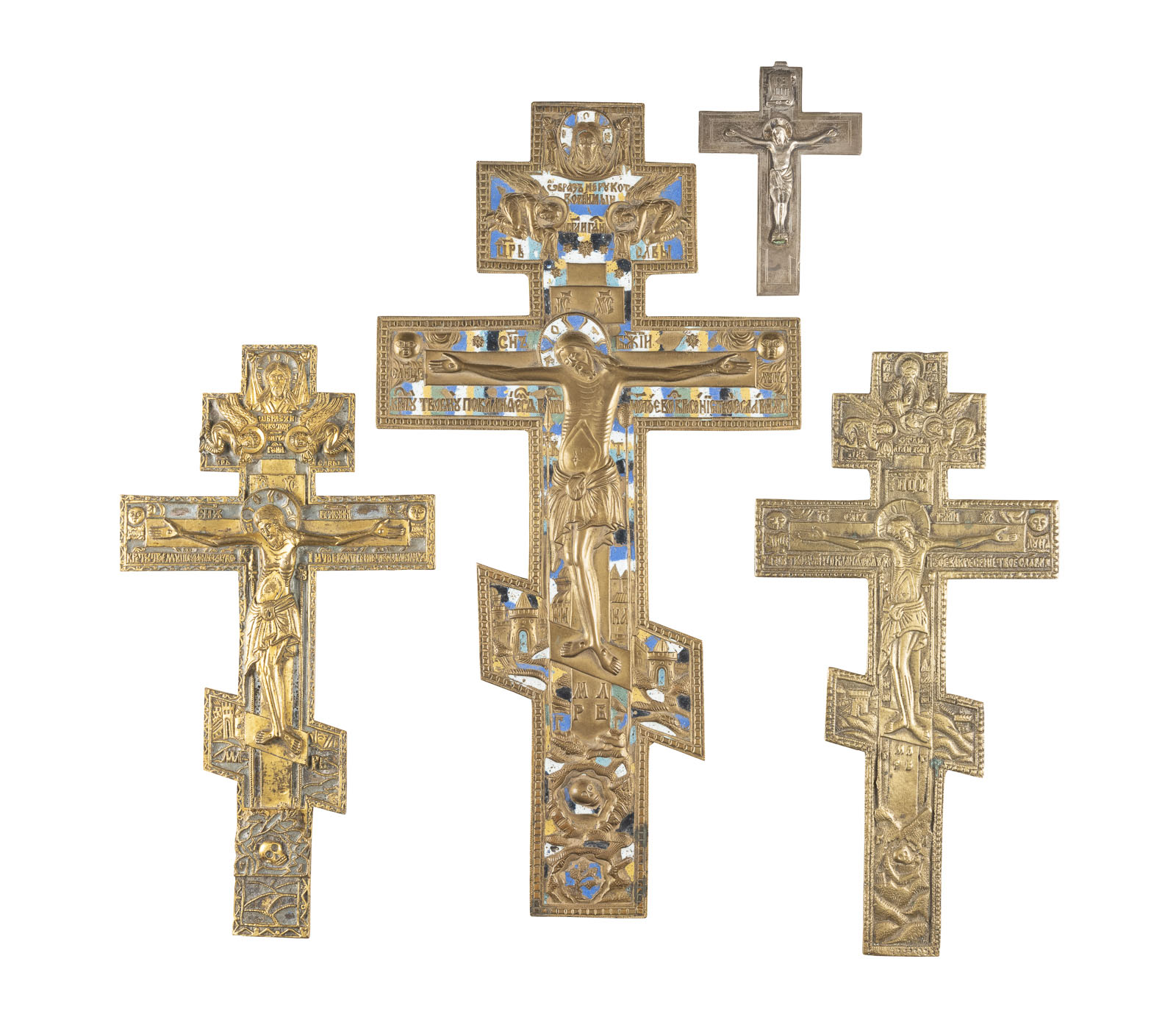 BRUSTKREUZ UND DREI SEGENSKREUZE
---
A SILVER BREAST CROSS AND THREE BRASS AND ENAMEL CRUCIFIXES
Russian, Moscow, 1908-1917 (silver cross), Russian, 19th century The silver crucifix with Cyrillic inscription on the reverse and Imperial cypher 'PI'. Marked with assayer's mark, 84 standard and master's mark 'VS' in Cyrillic. 10.5-36.5 cm high.
BRUSTKREUZ UND DREI SEGENSKREUZE
Russland, Moskau, 1908-1917 (Silberkreuz), Russland, 19. Jh.
Silber, gegossen und ziseliert, verso kyrillische Inschrift mit Zarenmonogramm 'PI'. Bronze, gegossen, teils vergoldet, teils mehrfarbig emailliert. L. 10,5-36,5 cm. Silberkreuz punziert mit Marke der Bezirksbeschauadministration mit Feingehalt '84' und Meisterzeichen 'WS' in Kyrillisch.