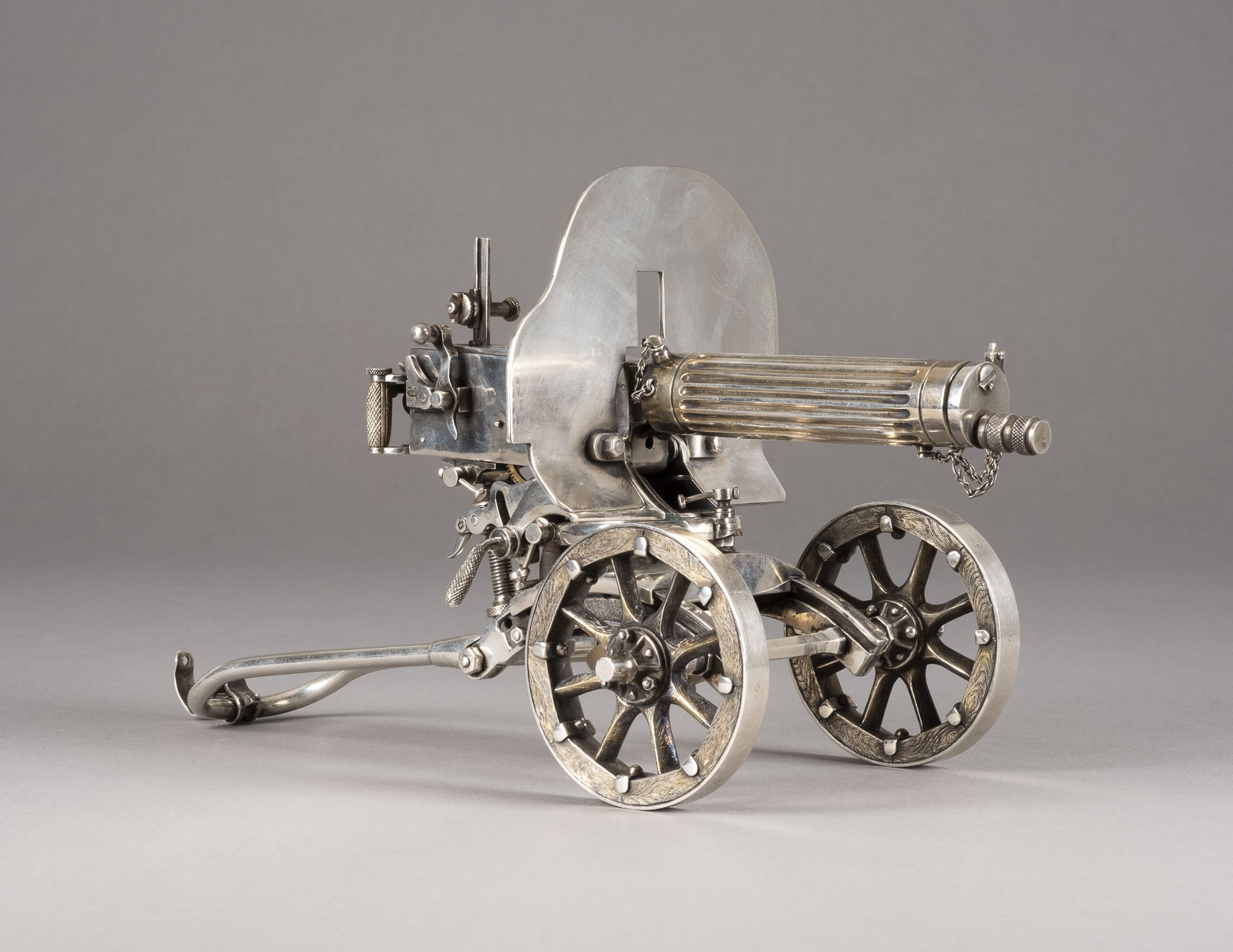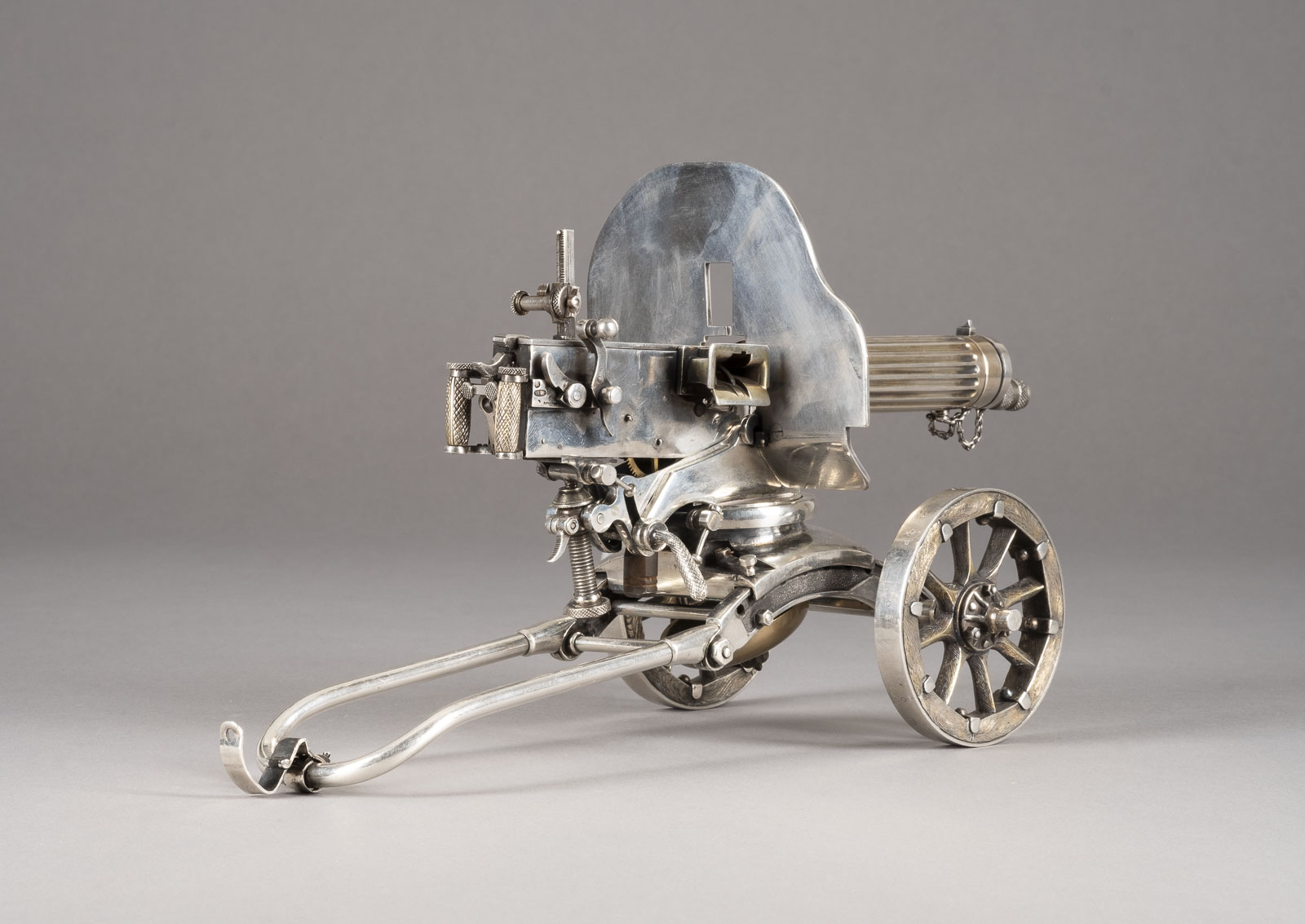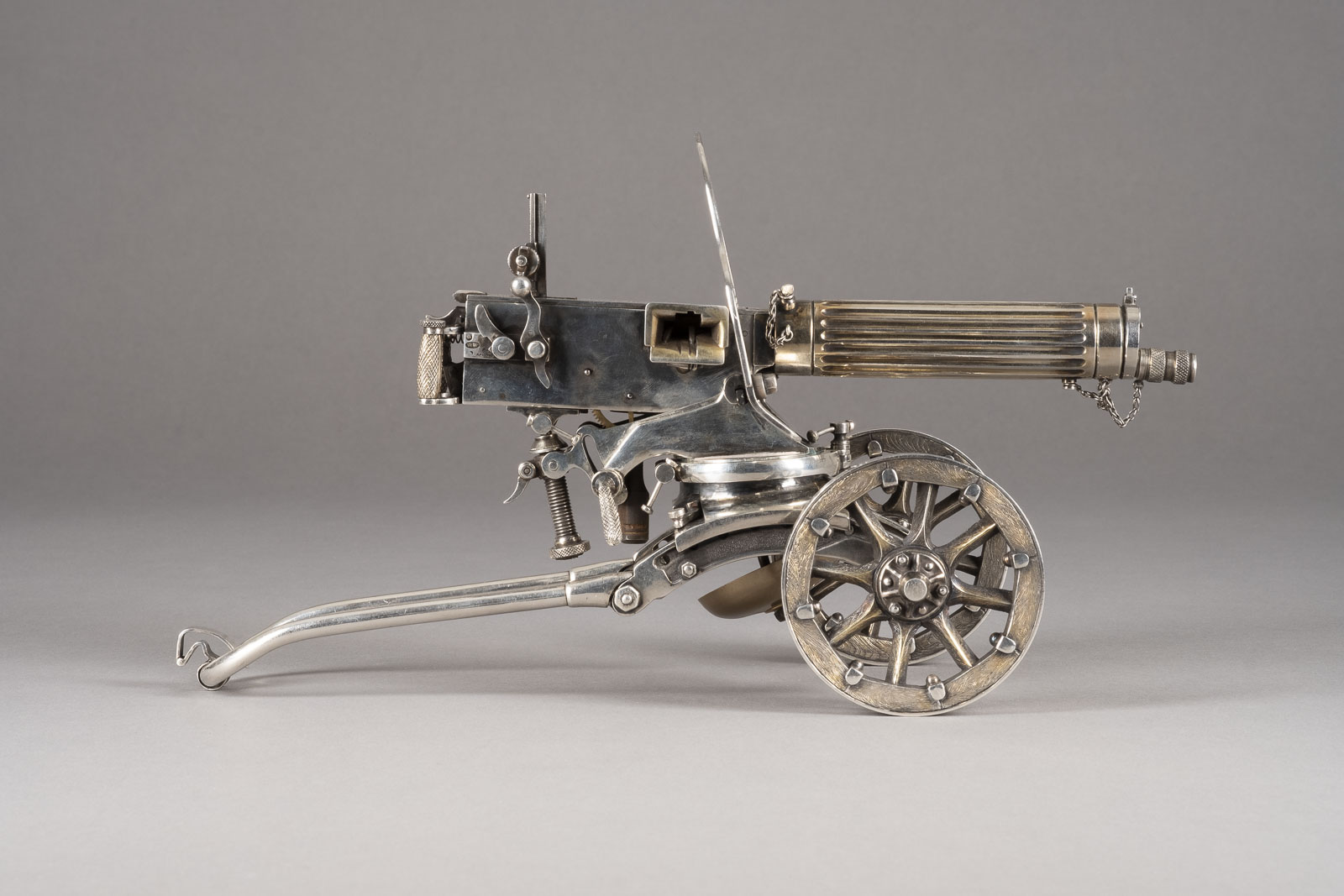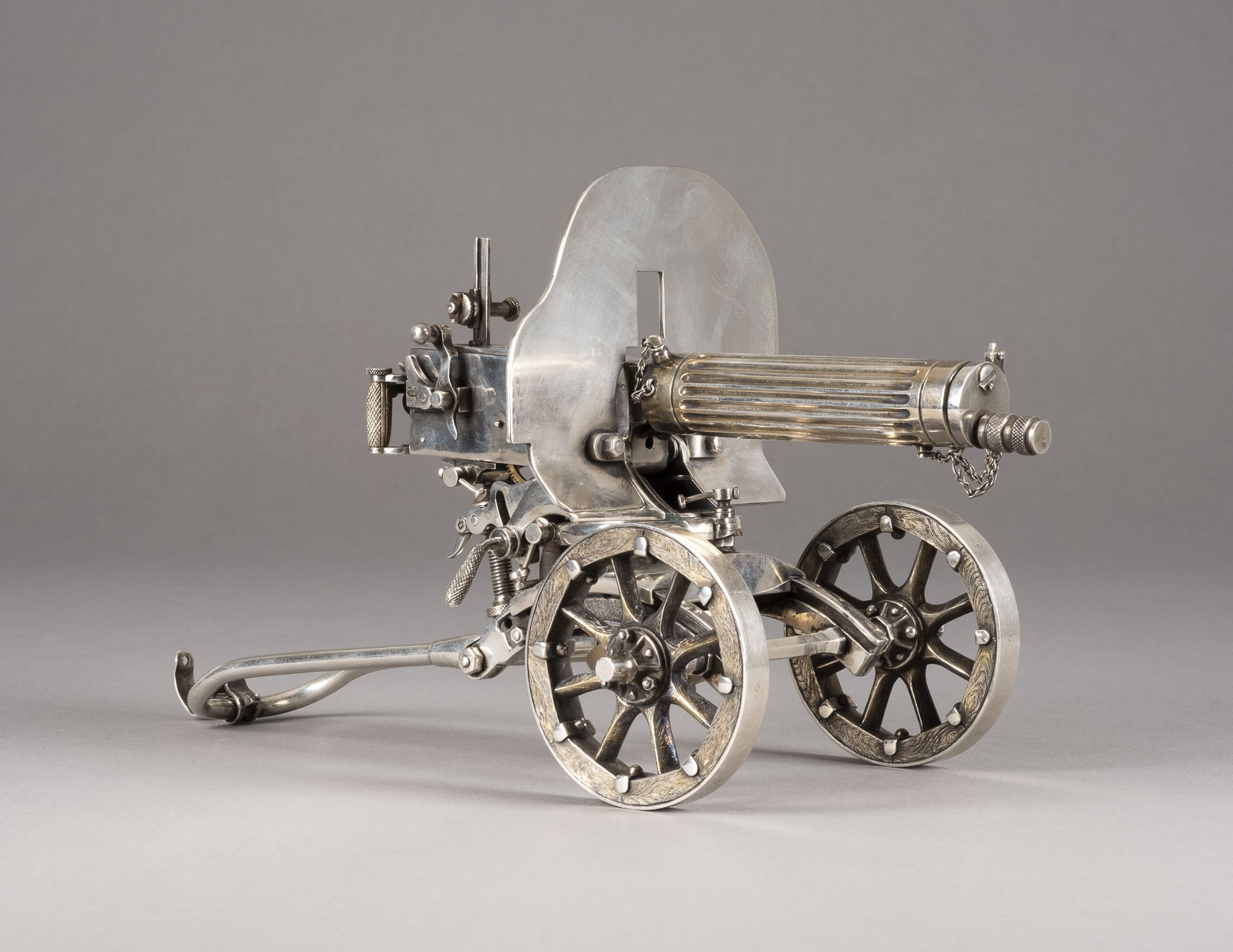 BEDEUTENDE FABERGE-TISCHKLINGEL IN FORM EINES MASCHINENGEWEHRS
---
AN IMPORTANT FABERGÉ SILVER TABLE BELL IN THE FORM OF A MACHINE GUN
Russian, Moscow, Fabergé, 1914 A very fine, detailed work. Cyrillic inscription on the side 'Imperial Weapons Factory of Tula. 3 line machine gun'. Marked with assayer's mark, 84 standard and firm's mark 'K FABERGE' in Cyrillic. 29 cm long, 1208 gr.
BEDEUTENDE FABERGÉ-TISCHKLINGEL IN FORM EINES MASCHINENGEWEHRS
Russland, Moskau, Fabergé, 1914
Silber, sehr fein und detailreich ausgearbeitet, teils vergoldet. L. 29 cm, 1208 g. Punziert mit Marke der Bezirksbeschauadministration mit Feingehalt '84' und Firmenmarke 'K FABERGE' in Kyrillisch mit Hoflieferantenzeichen. Seitlich kyrillische Inschrift 'Kaiserliche Waffenfabrik von Tula. 3 zeiliges Maschinengewehr'.