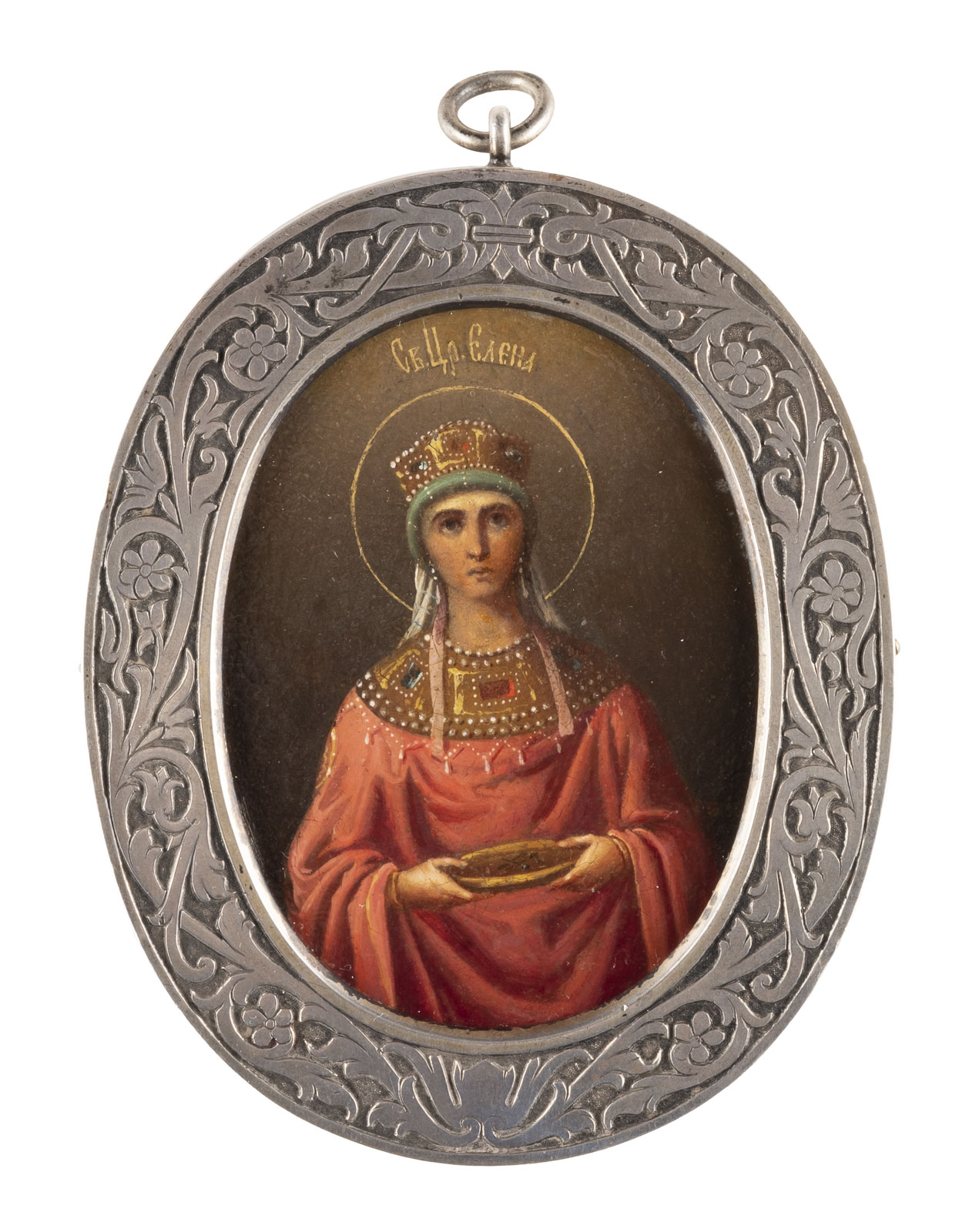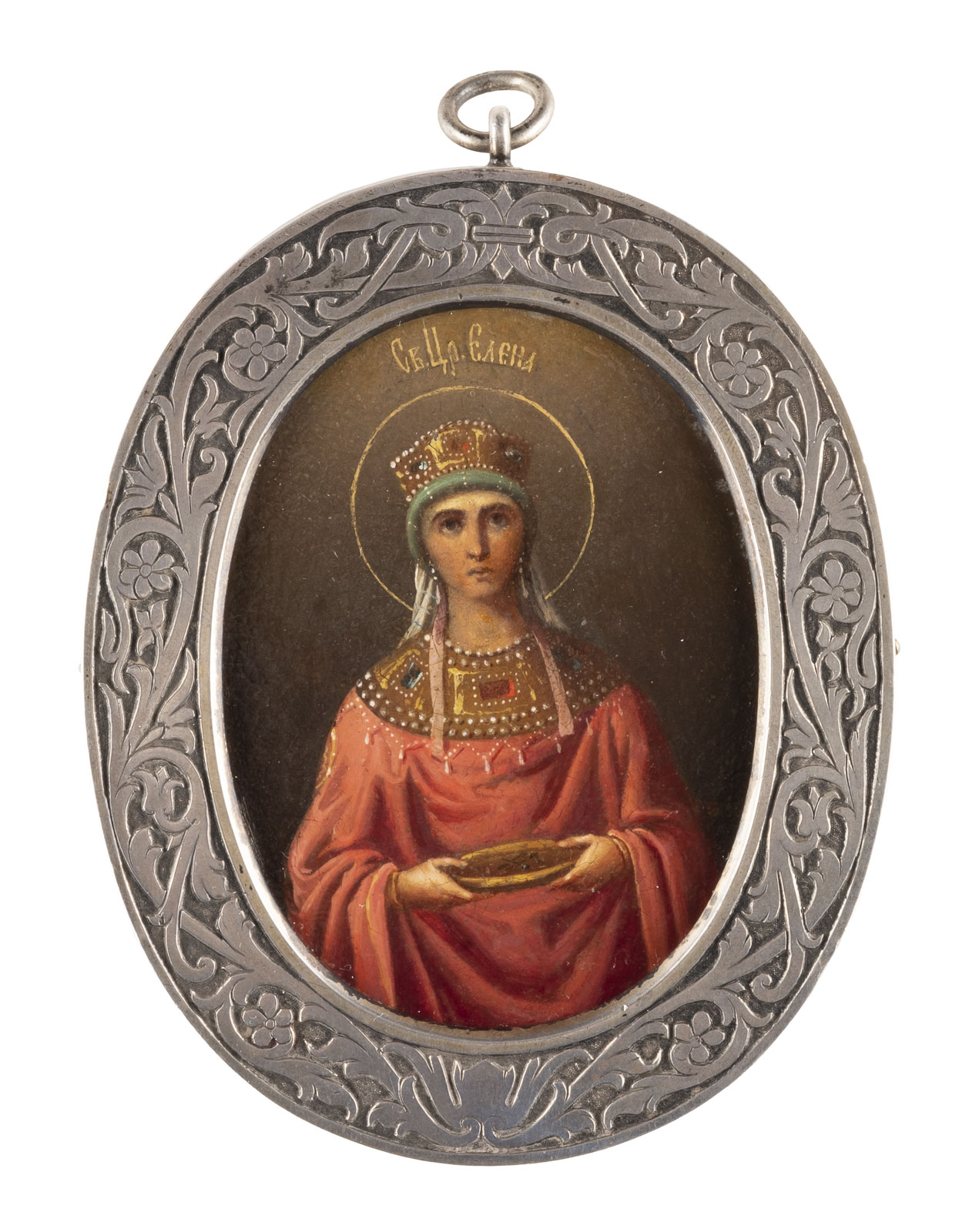 FEINE IKONE MIT DER HEILIGEN HELENA MIT SILBER-MONTIERUNG
---
A FINE SILVER-MOUNTED ICON OF ST. HELENA
Russian, St. Petersburg, 1896-1908 Oval, the frame finely chased with floral scrolls. Marked with assayer's mark, 84 standard, master's mark 'GRATCHEV' in Cyrillic under the Imperial warrant and 'Br.Gr.' in Cyrillic. Partially restored. 10.6 cm high.
FEINE IKONE MIT DER HEILIGEN HELENA MIT SILBER-MONTIERUNG
Russland, St. Petersburg, Gebrüder Gratschew, 1896-1908
Öl auf Metall auf Holz, Silbermontierung fein graviert. H. 10,6 cm. Punziert mit Marke der Bezirksbeschauadministration mit Feingehalt '84' und Meisterzeichen 'GRATSCHEW' mit Hoflieferantenzeichen sowie 'Br.Gr.' in Kyrillisch. Partiell rest.