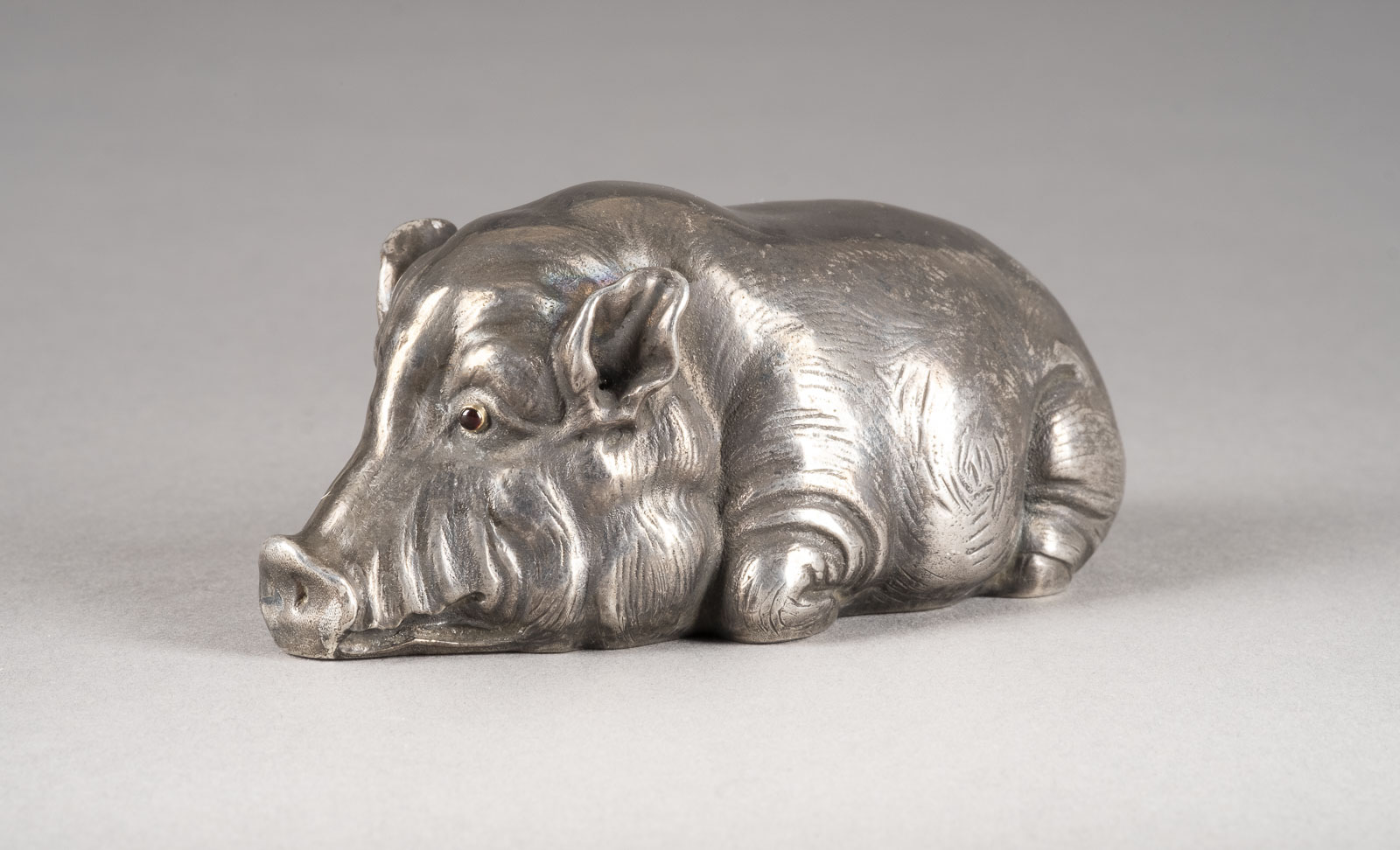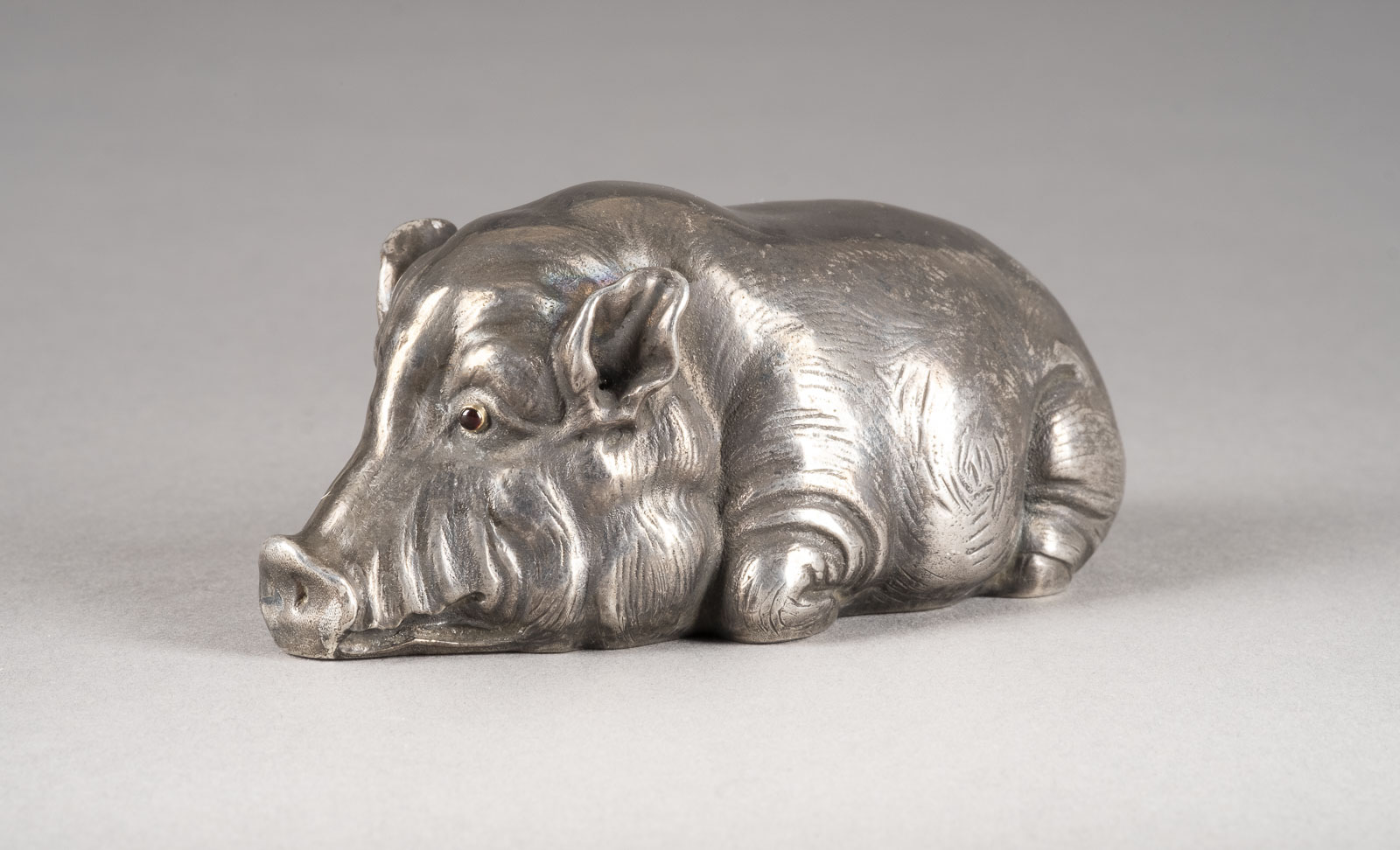 FIGUR EINES LIEGENDEN SCHWEINES
---
A SILVER FIGURE OF A LYING SOW
Russian, Moscow, Ivan Khlebnikov, 1908-1917 Naturalistically cast. The eyes set with red cabochons. Marked with assayer's mark, 84 standard and master'smark 'IKh' in Cyrillic. 8.9 cm long, 204 gr.
FIGUR EINES LIEGENDEN SCHWEINES
Russland, Moskau, Iwan Chlebnikow, 1908-1917
Silber, vollplastisch gearbeitet, Augen mit rotem Cabochon-Besatz. L. 8,9 cm, 204 g. Punziert mit Marke der Bezirksbeschauadministration mit Feingehalt '84' und Meisterzeichen 'ICh' in Kyrillisch.