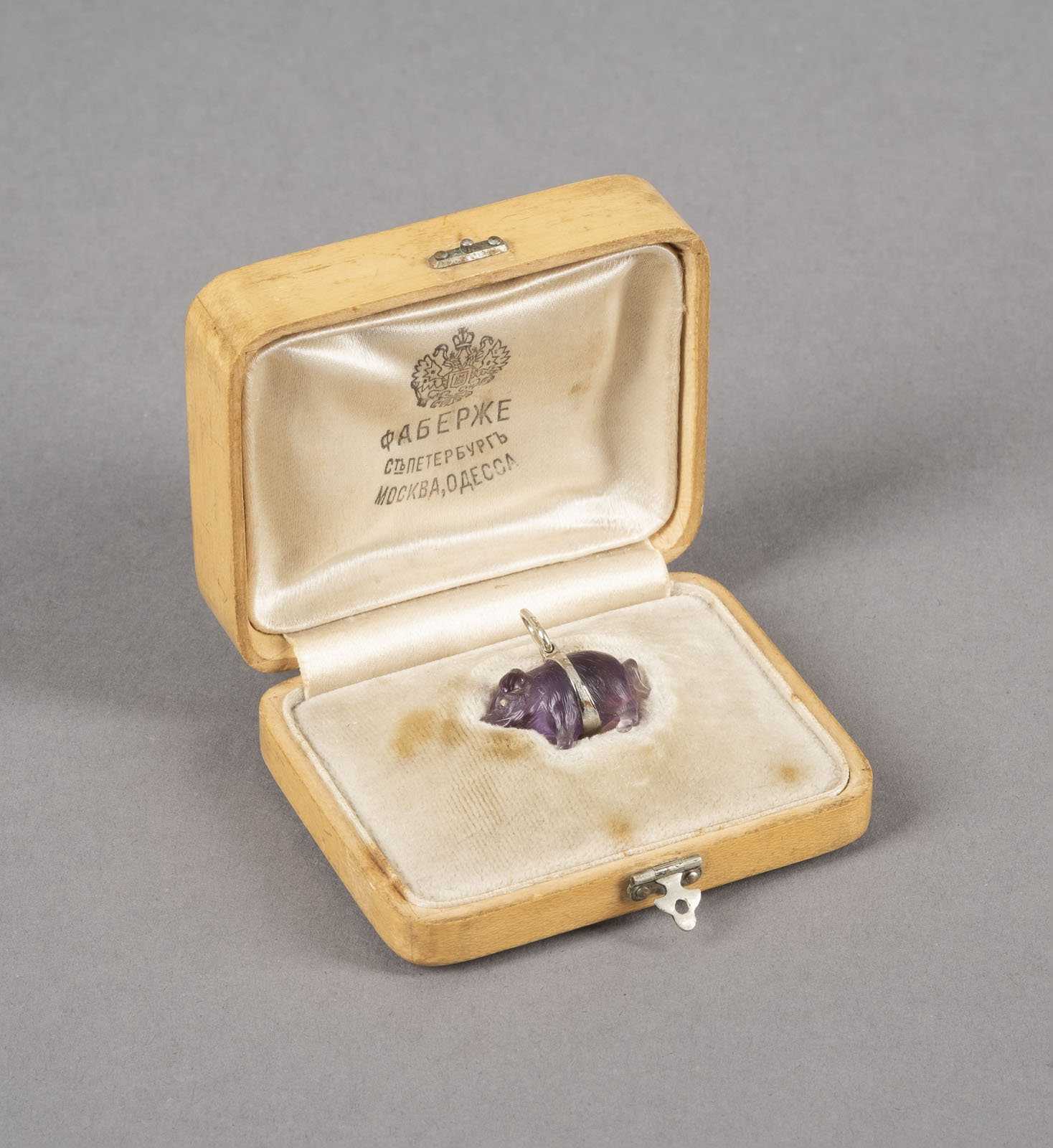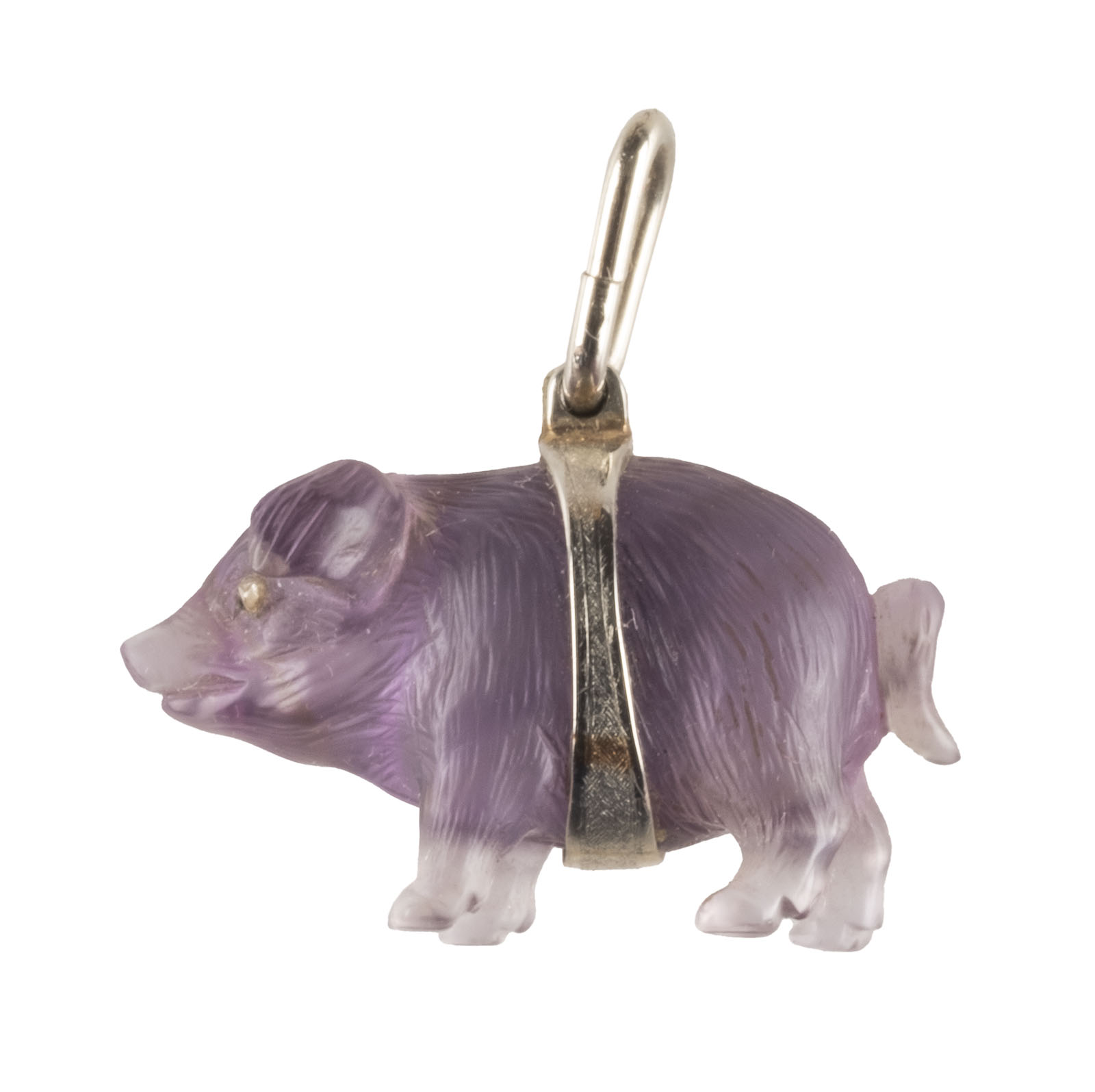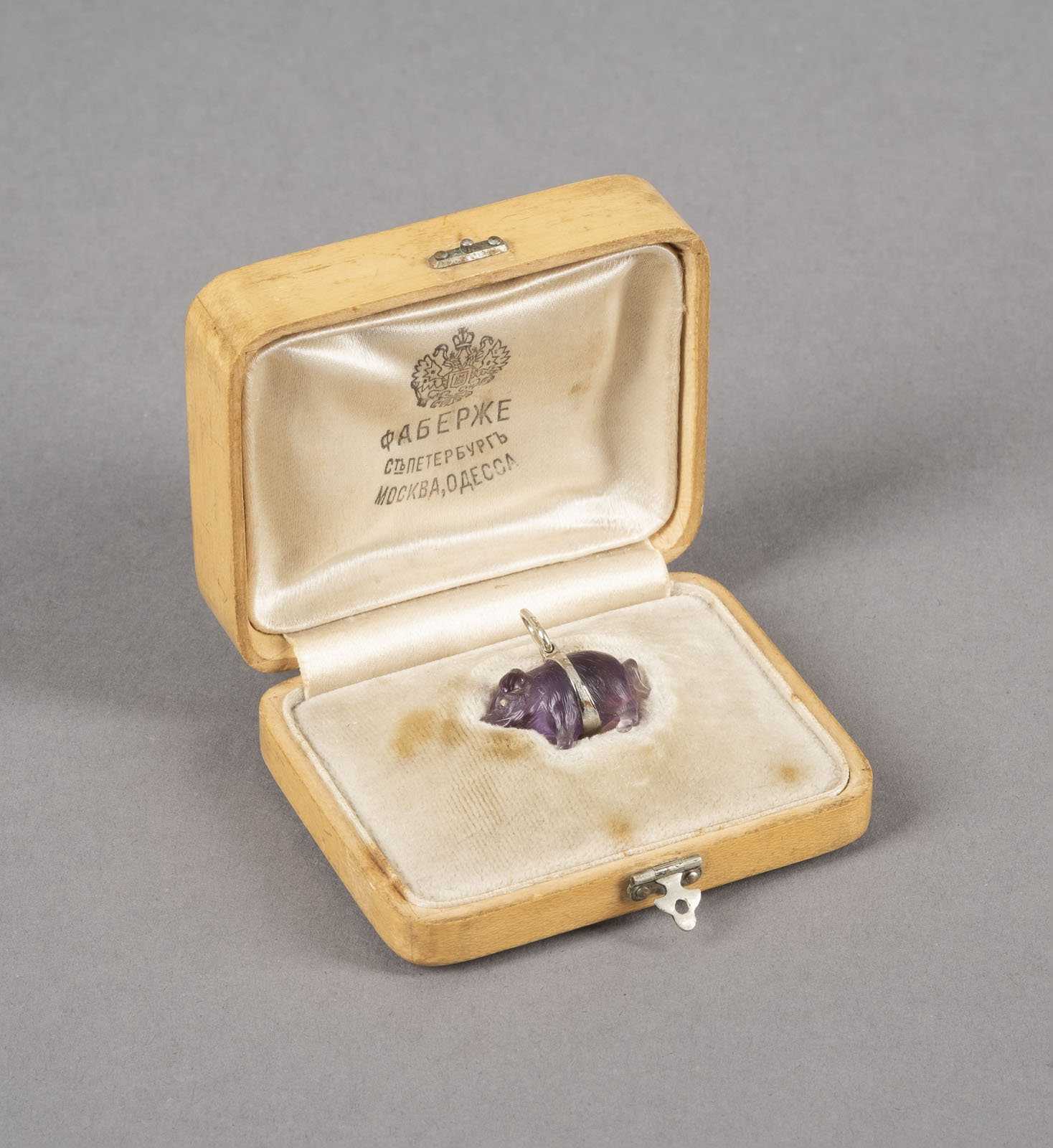 SEHR FEINER AMETHYST-ANHaeNGER IN FORM EINES SCHWEINES IM ORIGINAL-ETUI
---
A VERY FINE AMETHYSTE PENDANT IN THE FORM OF A PIG
Russian, Fabergé, circa 1900 Silver-gilt mounted, the eyes set with rose-cut diamonds. In original fitted wooden case stamped in Cyrillic 'FABERGE St. Petersburg Moscow, Odessa. 20 mm long.
SEHR FEINER AMETHYST-ANHÄNGER IN FORM EINES SCHWEINES IM ORIGINAL-ETUI
Russland, Fabergé, um 1900
Amethyst, sehr fein geschnitzt, vergoldete Silbermontierung, Augen mit Diamantrosenbesatz. L. 20 mm. Im Etui kyrillische Firmenmarke 'FABERGE St. Petersburg Moskau, Odessa' in Kyrillisch.